jrocknyc
Mar 08
Explanation of Akira's departure from baroque. -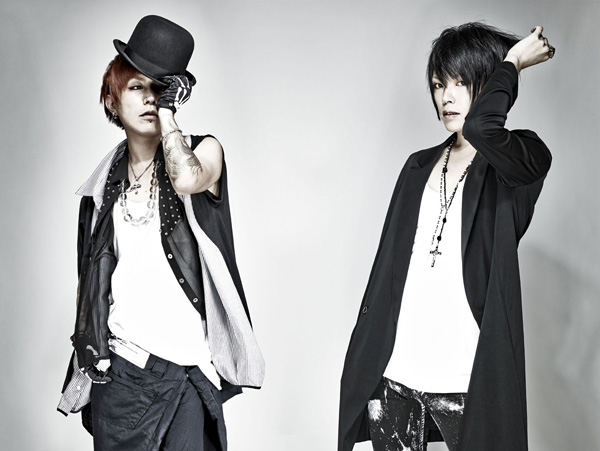 Catching up on jrock gossip/news and discovered that baroque is now down to 2 members =( 
I'm not translating but this is the gist.

The article is here.
It's an interview with ryo and Kei on barks.

The interviewer asked why they became a 2 person band. They discussed Bansaku's disappearance which is common knowledge.

Kei does say Bansaku says he wanted to leave the band…
EDIT: The English barks.jp site has translated and posted 2/3 parts of the interview.
BAROQUE "Since we've already decided to go as a duo, we don't want any more secrets" - Part 1 & Part 2
Mar 07
Crap day at work.
Laid down, put on my grados, cranked 1/44th of my 88-hour best of metal playlist. 
Feel so much better now.
Soooooooooooooooooooooo mrrrch
[video]
[video]
Mar 06
[video]
Mar 04
From an interview with Toshiya about the songwriting process for "Sustain the Untruth":
Is the change in Shinya's drumming approach that was brought about in that process very big?

Toshiya: Yes it's big. There are good points to doing pre-production on a computer but there's also a bad side to doing it all on it. There was often times when he couldn't play in reality what he had created on the computer. This time he actually created the phrases while playing his drum kit which I thought was a dramatic change.
AHA!!!
Read the interview here
…a gold-washed silk scroll by Suzuki Kiitsu, in which a cannibalistic demon gazes at cherry blossoms while a servant washes his victims' blood-soaked clothes.
Me: That sounds totally wicked!
[googles for it]
Me, 2 seconds later: What a letdown!